Its taken a week or so for us to get our shit together on this side due to the overwhelming demand for
SMB plush
and Tshirts.
UPDATE: ALL PLUSH ARE NOW SOLD OUT. they will be restocked on about 12-14 days. Follow us on twitter to get updates on when they are available.
As of now, Danielle has fully stocked ALL Super Meat Boy Plush.
That's Meat Boy, Bandage Girl, Brownie and the very limited Dr.Fetus
Supply's are very very limited, each plush is handmade by
Danielleorama
and come with a sticker and a very limited wooden SMB toy tag.
BUY NOW!
----------------
Super meaty stress balls are also now in stock, each ball comes signed by the team and also comes with a sticker. these balls were in high demand, and i fully understand why. Prevent permanent hand damage, lower your stress and play with your balls!
Get your limited SMB stress ball now!
----------------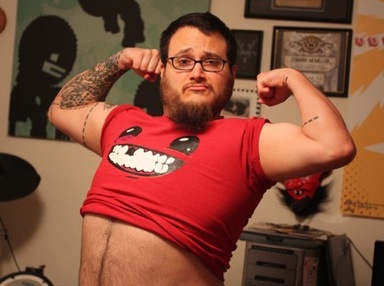 Even though we are totally sold out of SMB tshirts in our personal store, the awesome Tom Fulp has fully restocked them in the
newgrounds.com store
. I highly recommend these shirts to any fan, they are very well printed and make you look like a fucking monster (this is a good thing).
Pick them up here
----------------
lastly, we are now totally sold out of issue 1 of the Super Meat Boy comic, that means they are totally out of print and will never be reprinted. We still have a few copies of
issue 2 and 2.5 in the store
, we plan on doing issue 3 early next year once the pc version is 100% finished.
Ok that's all about merch, theres something pretty cool about making physical things for a digital game, makes it seem more real or something.
Over and out.